HIGUCHI, Atsushi, Ph.D, Associate Professor of Chiba University
Center for Environmental Remote Sensing (CEReS), Chiba University, Japan.
Graduate School of Science and Engineering, Division of Earth and Environmental Sciences, Department of Environmental Remote Sensing (for Graduate Students)
Faculty of Science, Department of Earth Sciences (for Undergraduate Students),
(partly) Faculty of Liberal Arts and Sciences (lecture only).
Degree Ph.D (Science), University of Tsukuba in March 1999.
Interests (majors): hydrology, satellite climatology
Belongs to: Japan Society of Hydrology and Water Resources, Japanese Association of Hydrological Sciences, the Meteorological Society of Japan, the Remote Sensing Society of Japan, the Association of Japanese Geographers, Japanese Geoscience Union (JpGU), American Meteorological Society (AMS), and American Geophysical Union (AGU).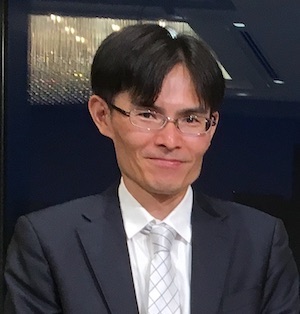 Photo in 19 June 2019